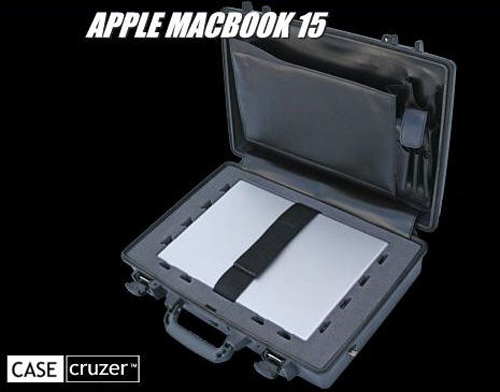 CaseCruzer got a new laptop case for mobile warriors who want solid protection for their Apple MacBook Pros. It is called the CaseCruzeer Pelican 1490 Laptop Case  and we believe it to be pricing around $120.
The CaseCruzer Pelican 1490 Laptop Case attempts to blend good looks into the CaseCruzer line up, which isn't normally none for stylish cases. Besides that you'll find it offering lots of protection for your 15-inch MacBook Pro via a custom Polyurethane foam interior as well as an interior egg-crate-style convoluted foam the lid.
Other features include safety latches, a small handle and an empty weight of around nine pounds. It should be available now.
CaseCruzer Pelican 1490 Laptop Case
Baggage, casecruzer, laptop cases