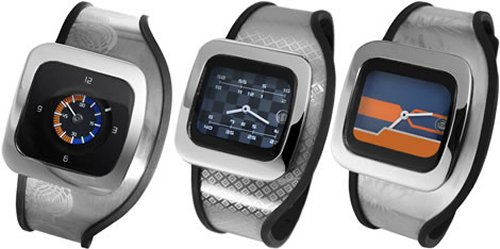 Tokyoflash announced some new stylish as always unisex analog timepieces in their Nekura series. Five new models in all, each with a custom engraved, self-adjustable wristband made from brushed stainless steel, polished silver case, and are available with a black or clear strap.
Cabriolet sports a speedometer inspired dial, Tumbler features a rotating disc effect like a combination lock, Twilight has a dark face with with tones of orange and blue, Transceiver is inspired by a classic radio dial and Tundra is minimalist representing the wide open spaces.

They're priced at $84 and the designs are unusual enough to justify it.