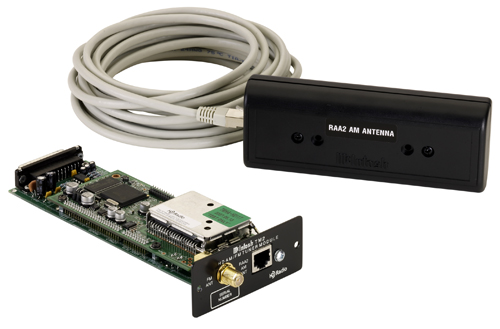 McIntosh Laboratory is introducing a new AM/FM HD Radio Tuner module for its recently unveiled MA6600 Integrated Amplifier. The new McIntosh TM2 AM/FM HD Radio Module will price at around $800.
The McIntosh TM2 AM/FM HD Radio Module, like similar HD Radio products, lets you listen to "CD-quality FM" as well as displaying song artist and title information. It is designed to essential plug into the MA6600 or similar products to add radio functions.
Features of the TM2 include a function to switch between auto/digital/analog listening modes, a dual-differential AM antenna, 18 station presets and a multi-casting reception. It should be available shortly.
HD Radio, mcintosh