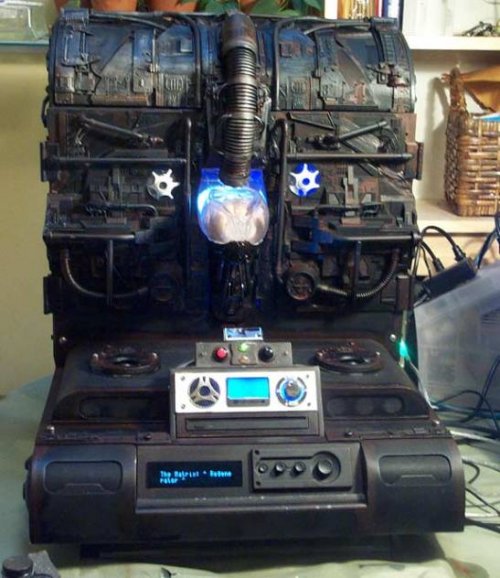 I know for a fact that several nerds just crapped themselves looking at the picture above. This monstrosity is a PC Case Mod designed around the Matrix Regenerator. Some specs: Pentium 4 3.2, MSI 875P Neo Mainboard, a Solarism 17″ LCD Monitor LM1730, 1 GB Corsair CMX512 3200LL, Crucial Radeon 9800 Pro 256, and more.
It's really a highly detailed work of art. From the creator "The Matrix: Regenerator project is the second in a series of two case mods based on The Matrix movies. The first project, The Matrix: Rebirth 8.0 was a recreation of the scene where machines are breeding humans for their electric power. Regenerator will show the second stage in that breeding process, where adult humans are plugged in to their power plants, dreaming their dream within the Matrix and providing power for the machines."

You can see the step by step process by hitting the link and only then will you appreciate the amount of work that went into this project.
case, DIY, hack, Matrix, mod, movie, neo, pc, Regenerator