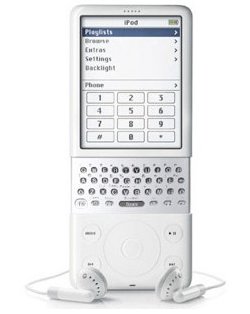 Apparently there is a super secret prototype in the halls of Apple. A prototype of an iPhone with a slide-out keyboard. The idea would be to focus on the BlackBerry market, which is actually pretty smart. According to the Register:
And he has taken this beyond just chatting: actual prototypes – not just mockups – have been sent to senior executives at some operators. I'm not allowed to even hint which operators… but I can report that the keyboard has "issues" which are not yet resolved.

Even if true, I don't think we will see it for a long long time.
Apple, BlackBerry, iPhone, keyboard, slide, Steve Jobs