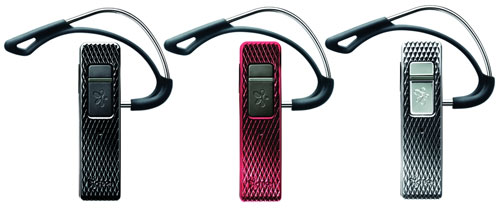 Over the last several months many states have moved to a hands free law that means all drivers in the state can only use a cell phone when coupled with a hands free kit like a Bluetooth headset. Many drivers in states that still allow you to hold your phone and talk when driving prefer Bluetooth headsets as well.
A new Bluetooth headset from i.Tech has launched called the i.VoicePRO and it claims to be the first Bluetooth headset on the market with dual microphones using Bluetooth Profile v2.1. The dual mics mean that the headset has superior noise filtering properties.
The technology is patented and allows the users voice to be heard clearly in any environment, even outdoors with high winds. The i.VoicePRO weighs 12 grams and measures 63.2mm L x 16.7mm W x 9.9mm H. Talk time for the headset is up to 5 hours and standby time is up to 100 hours. Pricing and availability are unknown at this time.
Bluetooth headset, i.Tech