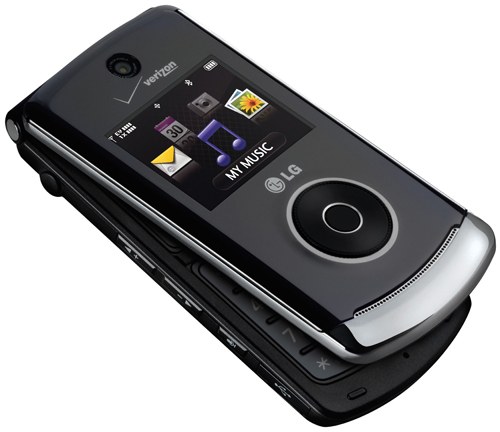 Verizon Wireless, following up on its announcement of some hot new mobile phones last month, said today the LG Chocolate 3 would be available shortly. This particular cell phone will price around $130 after rebate and two-year contract.
The LG Chocolate 3, said Verizon, has among its key features a new flip form factor, enhanced music subscription capabilities, a built-in FM transmitter and 2-megapixel digital camera and camcorder. It will be available in black or light blue body colors as well.
Other features of the Chocolate 3 include Bluetooth support, front navigation wheel, expandable memory and USB charging. It will be available specifically on July 13.
cell phones, LG, Mobile Phones, Verizon