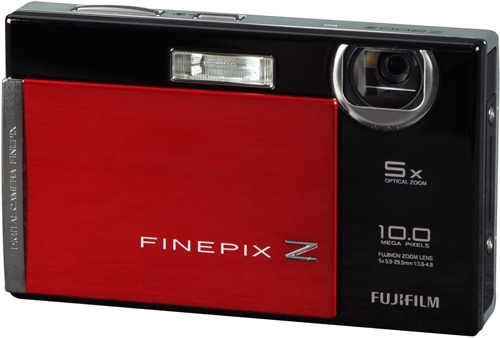 Fujifilm is showing off a stylish new little digital camera geared for those who find silver or black body designs boring. The new Fujifilm FinePix Z200fd is priced around $300.
The Fujifilm FinePix Z200fd is a 10-megapixel shooter which is fairly thin in body size. It sports a 2.7-inch display and offers up to 1600 ISO. It also sports Fujifilm's face detection technology, making it capable of monitoring up to 10 faces at the same time.
Other features of the Z200fd include a self-timer mode which snaps a shot when two faces come close together, dual image stabilization, a rotary dial menu and special scene modes. It will be available in September.
Digital Cameras, Fujifilm