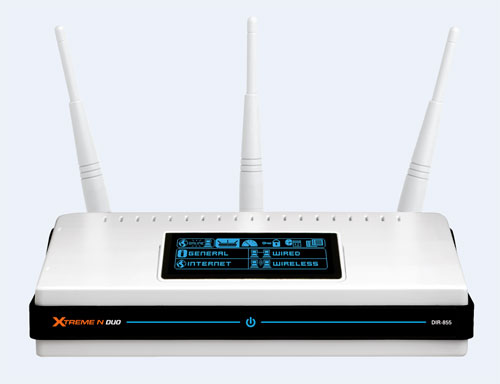 The rate at which Wi-Fi networks are popping up in homes and offices is impressive. To save money and to have less of an impact on the environment many of the components and accessories we use with our wireless networks and computers are going green.
D-Link announced today that it is the first company to offer green Wi-Fi networking gear for home networks. According to D-Link its Green home network Wi-Fi routers are capable of saving up to 40% in power usage. Power savings are gained from the ability for the routers to detect cable length and link status and adjust power accordingly. The routers can also be programmed to turn the Wi-Fi radio off to save power.
D-Link's Green Ethernet technology has been integrated into three of its Wi-Fi products for home users including the D-Link Xtreme N Gigabit Router DIR-665, Xtreme N Duo Media Router DIR-855, and the Xtreme N Gaming Router DGL-4500. The routers aren't new; the Green technology is new to them though. Power savings using the Green technology is claimed to be 32% on the DIR-655, 41% on the Dir-855, and 31% on the DGL-4500.
D-Link, router, wi-fi