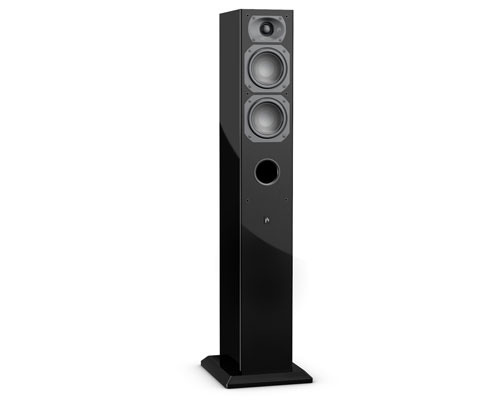 Aperion Audio announced a few days ago a new two-way home theater tower speaker designed to put out big audio in a compact design. It's called the Aperion Intimus 4T and pricing is set around $650 per pair.
The Aperion Intimus 4T tower speakers feature dual 4″ woven fiberglass composite mid-woofers and a reportedly audiophile grade 1″ silk dome tweeter. A pair of these speakers is designed to be used as either the main speakers in small to medium sized rooms, or they can be used as surrounds as part of a larger system. Body colors to choose from include gloss black or real cherry.
Features of the 4T speakers include an anti-resonant cabinet, magnetic shielding on the speakers, five-way gold-plated binding posts and floor spikes and footers. They are available now.
Aperion Intimus 4T [via eCoustics]
aperion, Speakers