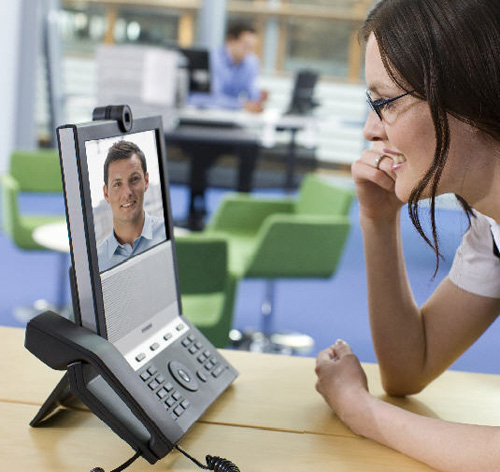 Tandberg has made it known it will soon be making available a new VoIP video phone for the business sector. It is called the Tandberg E20 – no specific pricing information was made available.
The Tandberg E20 delivers what its maker says is "CD quality audio with DVD quality video." It sports a five-megapixel digital camera positioned at eye-level view as well as a 10.6-inch display screen for a better visual experience on both sides of the call (assuming you have another E20 on the other end).
Other features of the E20 include a 20kHz speaker phone, 10kHz handset, IP-related telephony functions and the ability to receive multimedia presentations. It should be available early next year.
tandberg, video phones, VoIP