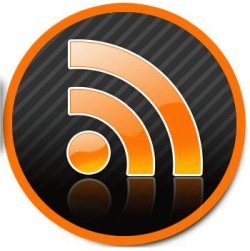 It's been brought to our a attention that a few of our visitors who enjoy reading about the latest in technology and gadgets at the 'Brick aren't all that familiar with our available feed and email subscription. Due to this we thought we'd take a moment to answer a few of the questions we've received regarding feed and email subscriptions for SlipperyBrick.com.
What is a feed?
Our feed is a
scaled down version
of the SlipperyBrick.com website that has all of our latest articles including the text and any associated images. The feed data gets updated immediately each and every time we release new information. It
costs you nothing
to subscribe to and you can unsubscribe on your own at any time.
What do I do with a feed?
Most people will take advantage of our feed through one of the many
free feed readers
available. Some our stand-alone applications that you install and some are web-based. A feed reader could be compared to an email application, but instead of bringing in emails to view from many different sources, it can bring in the latest articles from many different web sites into one central location.
Here are some quick links that you can use to quickly create your own feed reader and add SlipperyBrick to it automatically:
What about email subscriptions?
You can subscribe to the latest news from the 'Brick and get it in your email, too. Simply follow this link to sign up for a
free email subscription to SlippperyBrick.com
. Like the feed you can unsubscribe at any time.
feed, gadget news, SlipperyBrick, subscribe, tech news