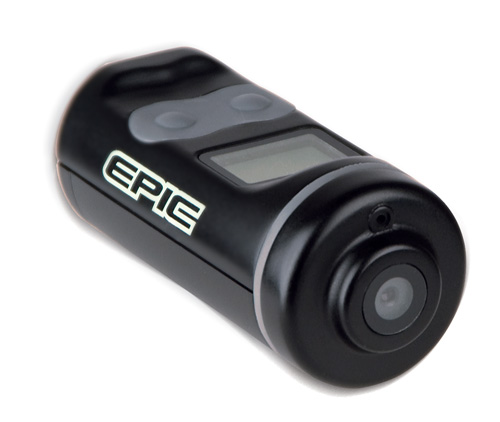 Stealth Cam has announced a new action-focused sports camera which can capture video while you do crazy stunts and such. It is called the Epic Action Sports Video Camera and you'll find it pricing around $150.
The Epic Action Sports Video Camera from Stealth Cam is a less than three ounces video camera you can clip in many different ways. It captures VGA quality video at 30fps, offers a 45-degree field of view and includes 2x zoom.
Features of this sports video camera include storage space for up to 200 minutes of AVI video, SD memory card expansion, five-megapixel integrated digital camera functions and a two-button design. It should be available now.
Epic Action Sports Video Camera
TAGS:
Camcorders, Digital Cameras, stealth camera, video cameras