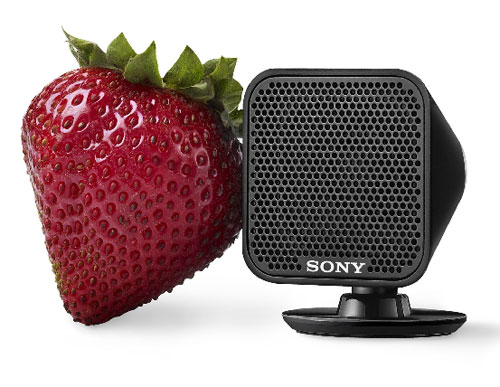 One of the worst things about a home theater aside from the wires is that the speakers tend to be big and bulky. Larger speakers often sound better, but they are hard to hide and can really mess up the looks of a room (so says my wife).
To go along with the new line of Sony Bravia HDTVs I wrote about this morning Sony has released a HT-IS100 Bravia Theater Micro System. The system is designed around five tiny speakers that are each about the size of a golf ball or a strawberry.
In addition to the tiny speakers the system includes three 1080p HDMI inputs with a repeater function, support for 8 channels of uncompressed audio and is ideal according to Sony to complement a PS3 or Blu-ray player. Sony also offers the option of wireless rear speakers for fewer wires. The HT-IS100 will be available in July for about $700.
Home Theater, Sony, Speakers