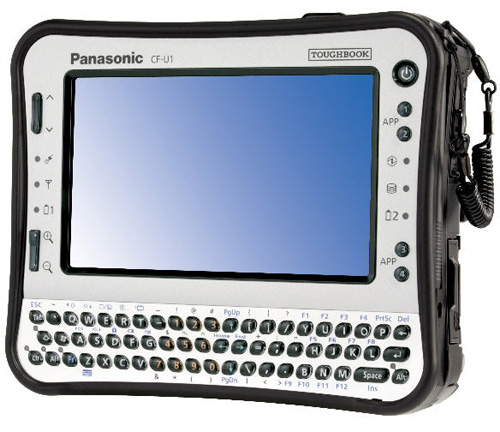 Panasonic is rolling out a new rugged UMPC which is the first to integrate Intel's Atom low power processor. It is called the Panasonic Toughbook CF-U1 and you'll find it pricing around $2,500.
The Panasonic Toughbook CF-U1 is, like other PCs of its type, designed to be used in the field under a variety of harsh conditions. It sports the aforementioned Intel Atom processor, Windows Vista, a 5.6-inch WSVGA sunlight viewable touchscreen and a 16GB solid state removable drive which can be upgraded to 32GB.
Other features of the CF-U1 include a backlit QWERTY keyboard, drop protection up to four feet, 802.11 wireless technology, Bluetooth integration and around nine hours of battery life. It is expected in August.
intel atom, Panasonic, Toughbook CF-U1, UMPC