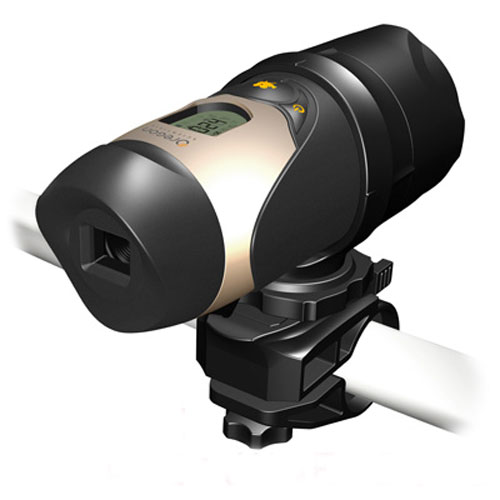 Oregon Scientific is set to debut the next generation of its popular hands-free, waterproof action cameras for the YouTube crowd. You'll find the new ATC3K and ATC5K pricing at around $150 and $200, respectively.
These new action cameras, like previous Oregon Scientific ones, are designed to strap on to just about anything so you can record your crazy outdoor ventures in .avi format. They are waterproof up to 10 feet, record VGA at 30fps and support SD memory cards for memory storage.
Features specific to the ATC3K include a 48 degree field of view and Web cam and viewfinder with PMP, while the ATC5K has a 1.5-inch color LCD for instant playback and a remote control. Both digital cameras will be available this summer.
Oregon Scientific ATC Digital Cameras
digital camcorders, Digital Cameras, Oregon Scientific