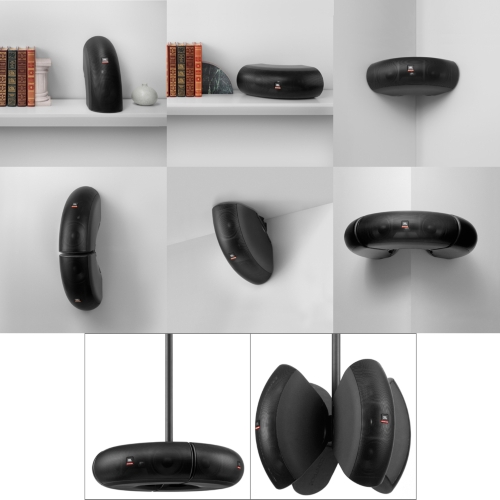 JBL has rolled out some new speakers it says are uniquely shaped to provide multiple installation options depending upon your space. They are called the Control Now speakers and they are priced at around $250 each ($280 for an outdoor version).
The JBL Control Now speakers sport a curved, quarter-round shape to let them be corner mounted, placed on a shelf or hung in a variety of places by themselves or joined to create half-round, three-quarter-round, or round configurations.
Features of the Control Now speakers include a tweeter mounted in a JBL Bi-Radial horn, dual four-inch woofers and enclosures are made from a high-strength composite material. They should be available now.
JBL Control Speakers (via eCoustics)
JBL, Speakers, tweeters