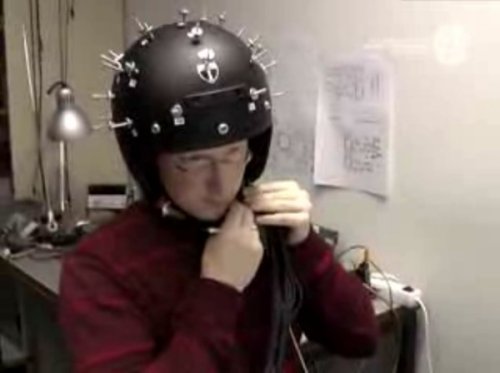 Some German scientists with a love of bad horror movies and some time on their hands, have come up with the nerdiest brain-computer interface yet. It's from the Technical University of Braunschweig.
No placing electrodes on your head with this one. This one is all about wearing a large metal helmet full of sensors, that can detect your brain activity through your hair. They claim that the system is good enough to control an RC car and they're hoping to use it in wheelchairs and prosthetics. Check out a video below.

They're also hoping they can scare little children come Halloween. Between making stuff move and looking like a freak, the villagers should be at their door with torches and pitchforks in no time.
brain, computer, helmet, interface, remote.control, Technical University of Braunschweig