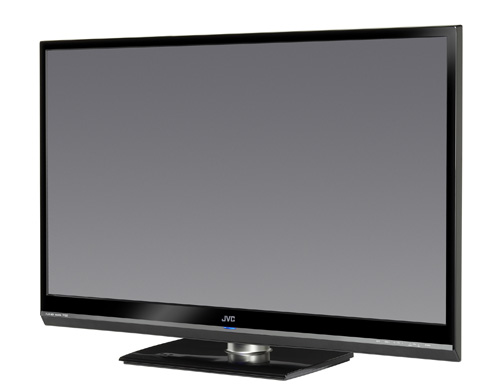 JVC lately joined the ranks of those offering the "world's thinnest" LCD televisions for this or that reason. These new models are the LT-42SL89 and JVC LT-46SL89, priced at around $1,900 and $2,400, respectively.
These new JVC LCDs are being marketed as the "world's thinnest LCD TVs with built-in tuners," featuring cabinets which measure 1.5-inches deep across most of it. Maximum depth is said to be 2.9-inches at the panel's center. Screen sizes include 42- and 46-inches.
Features include a weight of 26.4 pounds, reduced power consumption, VESA compliant, front touch sensor controls and three HDMI inputs. Both displays are set for retail in July.
flat panels, JVC, LCD