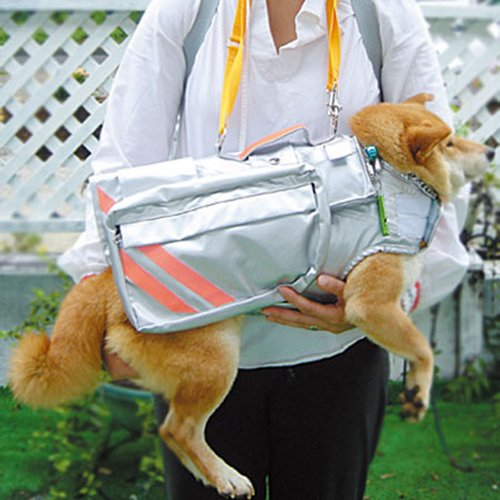 Those who live in Japan never know when the next big earthquake is going to hit. So the order of the day is to be prepared. Be prepared for the earthquake and if you have pets, be prepared to be a sucker and get them a cat or dog survival suit. It comes with a few essentials and a few items strictly thrown in to get your sucker money.
The items? Water & Biscuits which of course are required for your pet's survival. Aromatherapy oils…so your pet can be safe from the smell of death in a disaster? Four rubber shoes for their delicate feet…Presumably so Fido won't hurt his little feet on the rubble everywhere. They even throw in some sealed bags…for some reason. And of course, the flame retardant carrying case with storage pockets.

It will cost you $375.
[Rinkya] VIA [Uberreview]
cats, dogs, earthquake, japanese