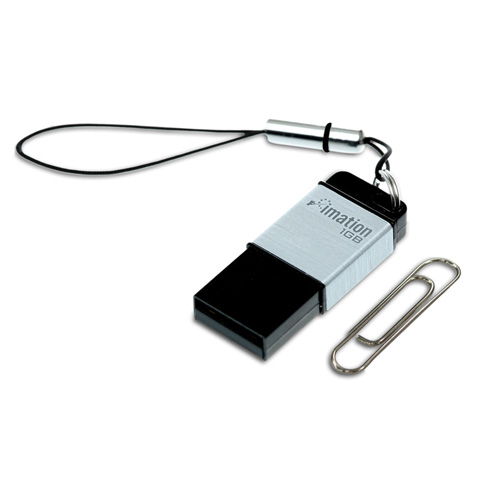 Ahh, USB flash drives, how small can you go? Imation is jumping into the tiny is better USB drive category with its new Imation Atom Flash Drive, priced between around $18 to $100, depending upon storage capacity.
The Imation Atom Flash Drive is tiny, measuring less that 1.5-inches long and .5-inches wide. Weight is around less than an ounce. Storage options on this small drive include 1GB, 2GB, 4GB and 8GB.
Features of the Atom Flash Drive include password protection, partitioning software and Windows Vista ReadyBoost compatibility. You should find this drive available now.
Atom Flash Drive, Imation, Storage, USB Flash Drives