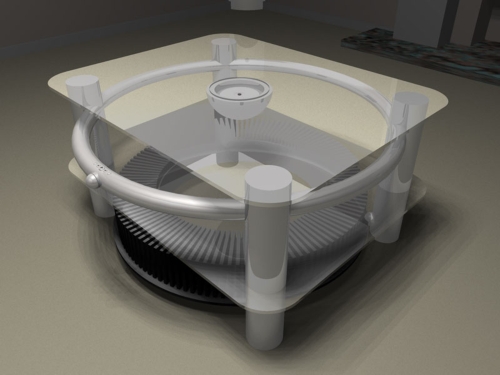 Here's a cool high tech furniture concept idea which works well if you like the extreme minimalist look in your urban crash pad. It is called, simply enough, the Digitable.
The Digitable, as envisioned by designer Peter Lea, looks simply at first like a contemporary glass coffee table. Closer inspection shows though the center circular part opens up to reveal itself as a CD/DVD player. The underside as well also plays into the geek factor, serving as a disc storage carousel.
We envision this Digitable would work best with perhaps a flat panel mounted on the wall and some contemporary looking speakers. There's no word on price or availability, but it is still a cool concept nonetheless.
Concepts, dvd players, Furniture