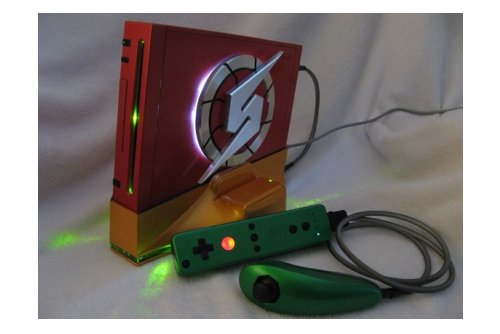 The Wii has changed the face of gaming with it's interactive motion controls. So much so, that every other console has begun work on their own version. Just as the Wii has changed gaming, gamers are constantly changing the Wii console itself, giving it all kinds of personalities. Here's a look at some of our favorites.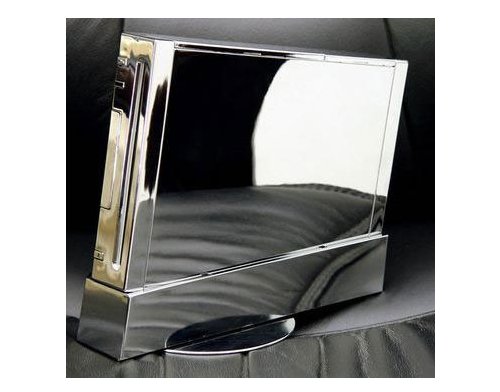 If you like your consoles like your toaster, this mod is for you. This case is a complete replacement shell kit that completely covers all sides of the Wii and includes a chrome finish stand. Plus it serves as a mirror for the vain gamer.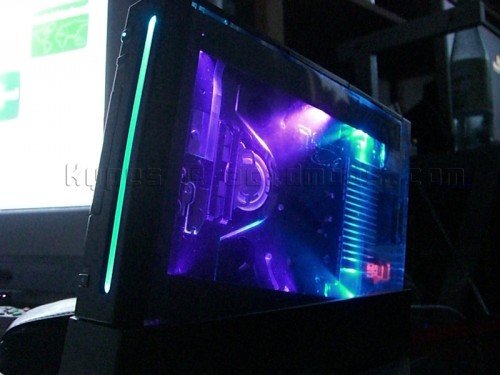 If you want a more extreme Wii case mod, this UV Wii mod fits the bill. This one has an internal gecko adapter, internal GC memorycard, black painted Wii drive, black painted metal back plate and leds on the right and left side. It looks like it belongs in the Halo universe.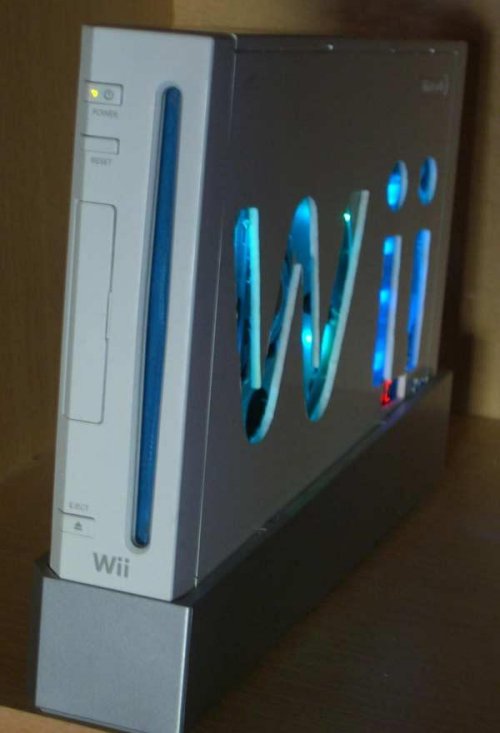 If you love Nintendo, why not brand your Wii with the name itself. Non-gamer guests in your home who don't know Mario from Master Chief will know that this is a Wii. Then they'll want one themselves.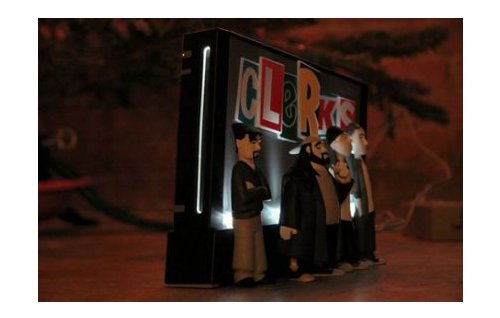 The Wii modding phenomenon isn't just about making the Wii look cooler, it's also about showing love for your favorite flicks. Which is exactly what this Clerks Wii mod does. It even has figurines of the four main characters from the movie on one side, and Kevin Smith's production company logo on the other side. The Wiimote and Nunchuck weren't left bare either, with the words "Silent Bob" and "Kevin Smith".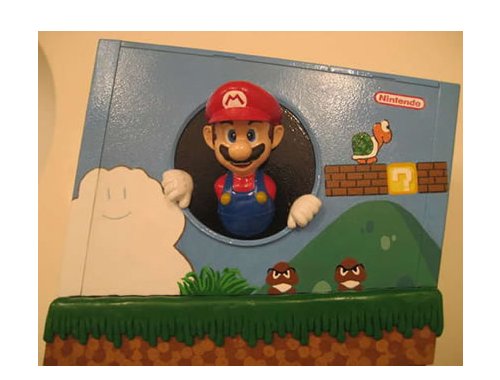 This Super Mario mod is one of the best. Any retro gamer who grew up in the 80s will appreciate this one immediately. Sculpted from modeling clay and Bondo, it has a 3-D Mario busting out of the side.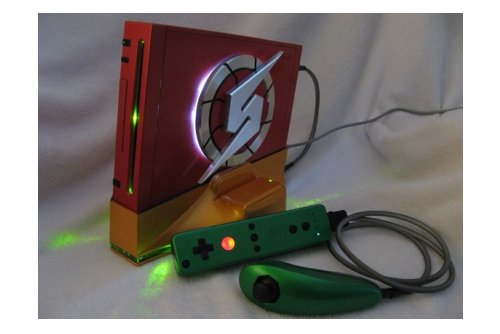 If you love Nintendo, chances are you're a Metroid fan. This Metroid inspired case is a true work of art. What can you say, aside from the obvious. We want!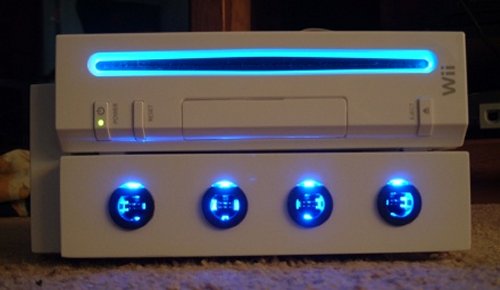 This Wii mod is all about the practical. Keeping the Gamecube ports on the front where they used to be. Is it sexy? Hell no, but to each his own. Extra blue lights never fail to please though.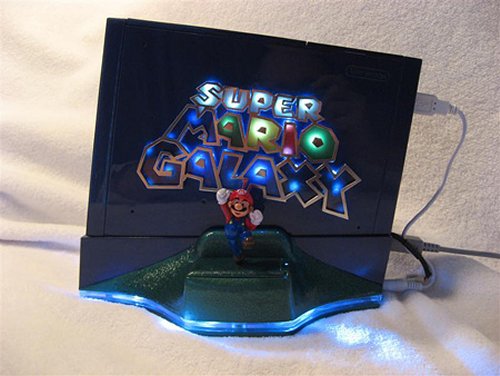 It always comes back to Mario and this is one of the coolest looking Mario/Wii cases. The Super Mario Galaxy mod. It sports 59 LEDs, some flickering like stars.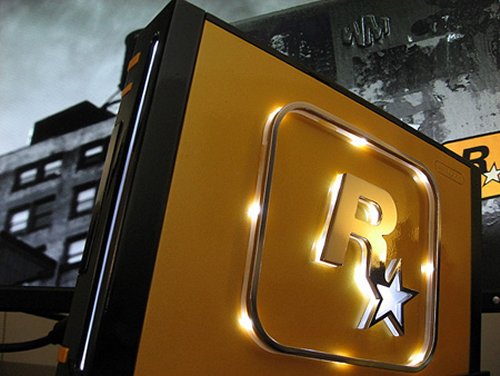 You've gotta be a pretty big fan of Rockstar games to devote your entire Wii to it. We approve. Beautiful color scheme with the logo lite up nicely.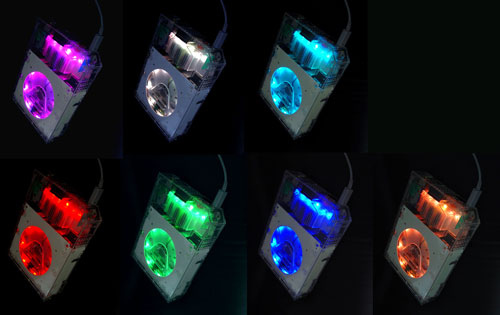 For those who like to play in the dark, here's a special treat that will light things up a bit. The CRYSTAL CHAMELEON case switches colors each time you turn it on.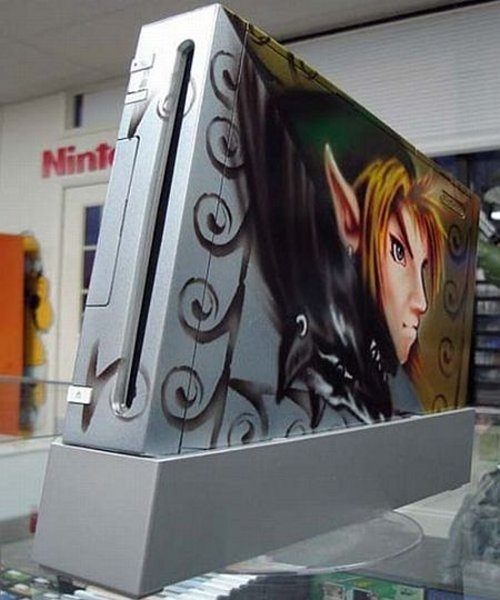 Zelda case mods don't get much neater than this. This one says, "I'm not afraid to spend days collecting rupees and running around villages while dressed like Peter Pan."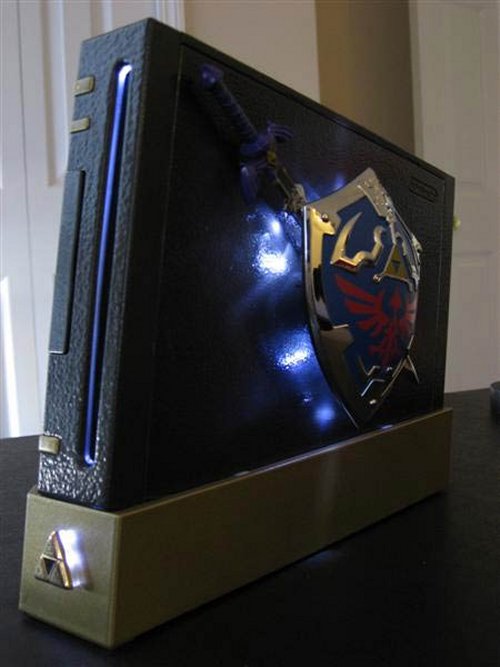 If you'd rather have a Wii that Link himself would play, this one has an authentic Zelda look with Sword and shield.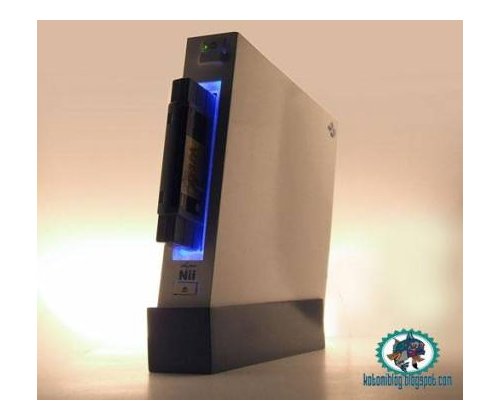 How about a Wii on the outside, with an SNES on the inside? It's called the Super Nii and it's from master modder Kotomi.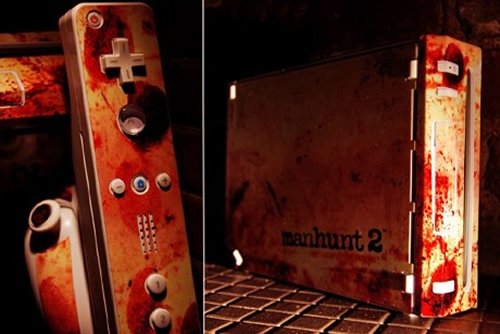 The Manhunt 2 bloodstained Wii will let your fellow gamers know that you don't fool around. This one is actually done with stickers, but it's so awesomely gruesome we love it.
And now a video montage of these consoles with commentary from our very own geek intern, a nerd by the name of Horatio Mindblower. If you question his nerd credentials, just watch the video. He ain't afraid to proclaim his love for all things Nintendo and he's pretty damn excitable, which is probably why we send him on so many errands.
case, DIY, gamecube, hack, LED, link, Mario, metroid, mod, Nintendo, retro, rockstar games, samus, super mario, Wii, zelda