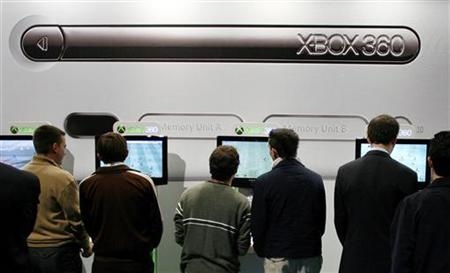 Microsoft is touting some new statistics trying to gain some additional momentum for the Xbox 360 game console, stating that in the U.S. they have sold 10 million units. There is no refuting that this is quite an accomplishment, but Microsoft is trying to add some more significance to the 10 million unit mark.
"History has shown us that the first company to reach 10 million in console sales wins the generation battle. We are uniquely positioned to set a new benchmark for the industry, " said Don Mattrick, senior vice president of the Interactive Entertainment Business in the Entertainment and Devices Division at Microsoft.
Microsoft has also released that the Xbox LIVE membership has recently reached over 12 million members, likely attributed to the release of "Grand Theft Auto IV". Microsoft is bragging that the Xbox 360 is the first of the current generation game consoles, also populated by the Sony Playstation 3 and the Nintendo Wii, to reach 10 million units sold.
Microsoft had launched the Xbox 360 in November of 2005, a year before both the PS3 and the Wii. Even despite the year they were shorted in the current generation battle, the Nintendo Wii has sold 8.8 million units in the U.S. since their launch, gaining fast on the 360. Sony has sold 4.1 million PS3 units in a similar amount of time.
Microsoft had also thrown out a claim that they were had sold the most units worldwide as well with 19 million, but later retracted that claim due to Nintendo's numbers of 24 million Wii's sold to date. Microsoft later stated that the 360 had sold more than any other current-generation high definition game console, which leaves out the Wii and compares them only to the PS3.
game consoles, Games, PS3, Wii, xbox 360