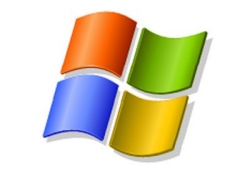 Once Microsoft finally released Windows XP Service Pack 3 to the Automatic Update after a last minute delay you might think the worst is over, but for many it doesn't look like that's necessarily the case. As the release has been rolling out to computers around the world there have been a number of reports with problems as you might expect with any major service pack, but one issue seems to be quite a bit more prevalent than the others.
According to ComputerWorld there have been many reports of an "endless reboot" problem that has been flooding forums with no real specific reason or response from Microsoft. One of the theories is that computers running AMD processors with XP are the ones having the problem, but the issue is not exclusive to AMD. Microsoft has said that problem comes from computer makers who used the wrong XP images to load the OS on AMD machines. HP, who was not named specifically by Microsoft, fired back saying that SP3 added a driver that was not previously present which causes the problem.
The endless reboot issue involves the computer hitting an error when trying to start up after installing the latest service pack, and then automatically rebooting upon failure. In many cases the process happens too fast to catch and boot into safe mode or get to the BIOS to stop the cycle.
Steve Bass from PC World posted some steps and pre-installation instructions to follow to help safely upgrade your XP OS to Service Pack 3, but this news certainly curtails my excitement about getting the latest update, even if there is a chance of better performance. Once SP3 shows up in your automatic updates it might not be a bad idea to follow Microsoft's steps before installing XP Service Pack 3.
Microsoft, Service Pack 3, SP3, Windows XP SP3