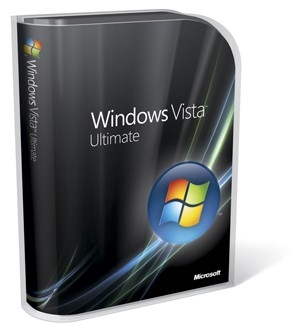 Earlier this week Microsoft announced that it is delaying the release of Windows XP SP3 because of some bugs it caused with the database server with Microsoft Dynamics. Last night I went home and was looking for the automatic update bringing SP1 to Vista and found that it wasn't there either, much to my dismay as there are a number of issues I have on Vista that I was hoping to see corrected.
Today we find out that Microsoft has indeed delayed the release of Vista SP1 to Automatic Updates as well, due to the same issue. It sounds like some of found the problem has to do with SQL Server with Dynamics. It's unlikely that the problem is with SQL Server alone since MS is surely to have tested that at some point, but the relatively few that are out there running Microsoft Dynamics are holding it up for the rest of us.
Just like XP's SP3, Microsoft did not have an exact date as to when SP1 would be available for Vista but they are currently working on creating a filter so those running Dynamics won't get the update, because just warning them in the release notes will probably not do it. They can then release the update to everyone else and take the time to fix the issue so they can release it to the Dynamics customers as well.
If you don't want to wait and you are OK with taking your chances with a potential known bug (you are running Windows, keep in mind) then you can go ahead and get your update manually, too.
Microsoft, OS, SP1, Vista, Windows Vista SP1