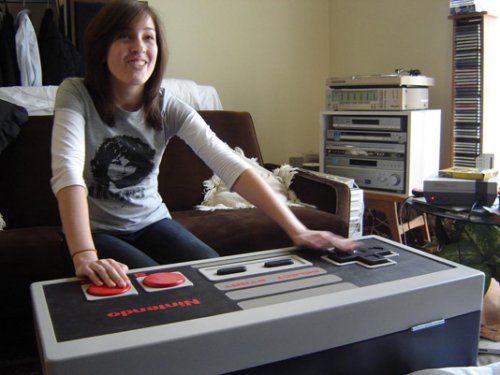 The NES Coffee Table is one of the coolest mods we've seen recently. Get this, it's not just decorative. You can actually use it as a controller during game play, and it also provides excellent space for storing away all of your gaming gear.
There's only one problem that I can see. It's a conversation piece for sure, but once your guests see it, that's ALL they are going to talk about, asking a zillion questions, like "how much?" and "will you make me one?".
Check out a video below.


coffee table, controller, DIY, mod, nes, Nintendo