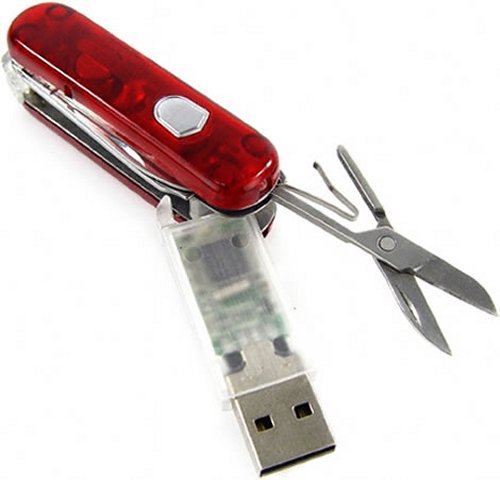 The Swiss Army knife has been around forever. It's a favorite tool of MacGyver's. How do you improve on it? Give it some memory. That way Mac will be able to work his magic on computers as well.
The Swiss army knife with USB drive isn't new. It's been around in a 2GB model. Now you can get a similar tool with an 8GB storage capacity. Some features include: A 34mm Knife, Pen, Scissors, Nail File, Flat Tip Screwdriver, Replaceable Ink Cartridge, Internal Watch Battery for LED light, See-through handle.

It may not have every good tool attached, but it should help you escape some hairy situations where 8GB makes all the difference.
[Chinavasion] VIA [Geek Alerts]
TAGS:
, 8GB, multitool, screwdriver, swiss army knife, upgraded