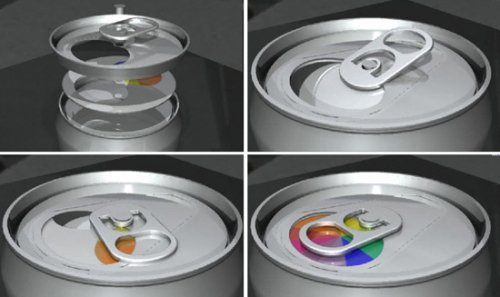 You have to drink soda pretty fast so it doesn't go flat, right? Not anymore. Not everyone can finish the can. It's either drink the flat beverage or be wasteful. Ukranian inventor Johan De Broyer is a man with a love of carbonated beverages and a dream. He has come up with a neat way to re-seal cans.
His idea opens up new possibilities in advertising too. You pop the top as usual, then when you want to re-seal it, just turn the pop top tab and it completely closes up the can. That wouldn't mean squat if it were just an enclosure, but Johan claims his invention can create a completely gas-tight and liquid-tight seal. Advertisers should love the fact that they can take advantage of the resealed top.

Even cans can still be improved. Pretty neat stuff.
[Davis Advertising] VIA [Dvice]
advertising, can, flat, invention, Resealable, soda