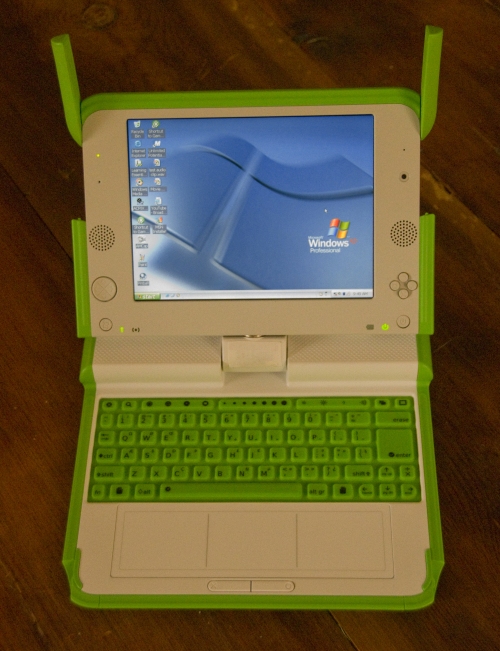 After much speculation and concern Microsoft has put out official word that the OLPC XO laptop will be made available with the Windows XP operation system. Nicholas Negroponte has been trying to work with Bill Gates and Microsoft for years to get the Windows OS for the laptop, but Microsoft had been reluctant due to the rival Linux OS running on the machine.
The writing was on the wall when Microsoft announced that they were going to keep the XP operating system around a little longer for use with Ultra Low Cost PC's. Microsoft made a custom version of the OS for use with the XO laptop to work with its hardware. The laptop is expected to start shipping in late summer or early fall with the ability to dual boot with both Linux and Windows XP, letting the owner decide.
Negroponte feels the availability of Windows on the machine will attract more governments and educational institutions to purchase the laptop for children in their countries. The originally marketed $100 laptop will then have a $200 price tag with another $3 tacked on for the XO OS, or another $7 for the dual boot of Windows and Linux.
Negroponte, OLPC, Windows XP, XO Laptop