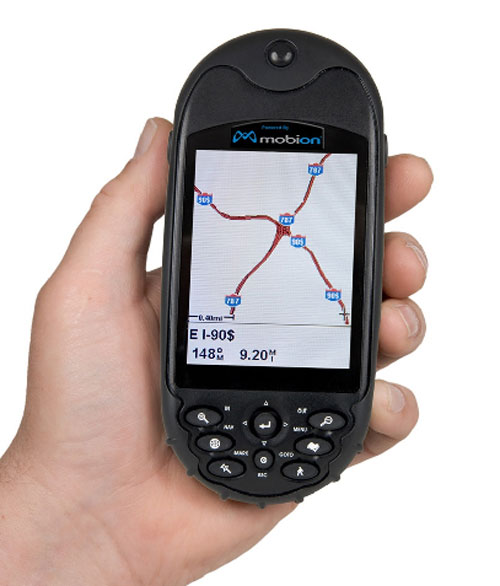 I am really looking forward to the day when my laptop will run for a month thanks to a fuel cell and I can forget to charge my phone for weeks without it going dead on me. Basically if I never had to buy another battery that would be great. Fuel cells tease us with these possibilities, but they are slow to come to market.
MTI MicroFuel Cells is showing off a new handheld GPS device prototype that uses its Mobion embedded fuel cell for power. A typical GPS powered by AA batteries can last for days of use. MTI says that its Mobion powered GPS device can run for weeks. The fuel cell provides enough power for 60 hours of continuous use.
Another really cool feature of the prototype device is that it features a USB port so you can use it to charge anything that recharges via USB from cell phones and MP3 players to your digital camera. The Mobion fuel cell can also be immediately charged by adding more methanol to the cell. There is no word on pricing or availability at this time.
fuel cell, GPS