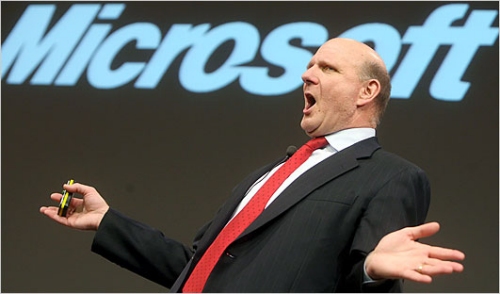 Microsoft CEO Steve Ballmer issued a letter to Yahoo CEO Jerry Yang over the weekend stating that the company withdrawing its offer to Yahoo. Microsoft had raised its bid to well over the $33 per share, upping it by nearly $5 billion which was still not enough to sway Yahoo board members.
"Despite our best efforts, including raising our bid by roughly $5 billion, Yahoo! has not moved toward accepting our offer. After careful consideration, we believe the economics demanded by Yahoo! do not make sense for us, and it is in the best interests of Microsoft stockholders, employees and other stakeholders to withdraw our proposal," said Ballmer in the letter.
Ballmer also indicated in the letter that taking the offer directly to corporate shareholders was not an option for them, either. A move like that would take a proxy fight that it looks like Microsoft is not prepared to take on at this point, and stated that they felt Yahoo would take steps in that situation to make Yahoo an "undesirable" acquisition for Microsoft.
Some speculate that Ballmer's move of withdrawing the offer is another tactic to bring Yahoo to terms of accepting a reasonable offer from Microsoft. Reports on Monday morning have shown a 23% drop in premarket trading after the weekend events. If Yang is unable to convince investors in the next few months that refusing the offer was a good move he may find himself in some hot water, and could possibly be again looking at another lower offer from Microsoft in the near future.
acquisition, Microsoft, News, Yahoo