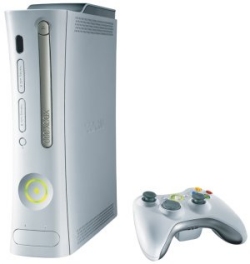 It's never as much fun to write an article to report on things that aren't going to happen, but in this case we think this is something that should happen and we still expect it to, despite Microsoft's denials.
What we do know is that Microsoft had an HD DVD player for the Xbox 360 which they put a stop to producing. We also know that rumors keep cropping up that Microsoft is going to work something out with Sony to bring a Blu-ray player to the 360, and Microsoft continues to squash them.
The latest comes from GamePro where Microsoft continues with the story that no Blu-ray player for the Xbox 360 is in the works.
"As we have stated, we have no plans to introduce a Blu-ray drive for Xbox 360," said a Microsoft official in an email to GamePro on Monday. "Games are what drive consumers to purchase game consoles, and we remain focused on providing the largest library of blockbuster games available."
But, according to Digitimes, Pegatron Technology as secured an order from Microsoft to build Xbox 360 consoles with Blu-ray Disc players that are actually built-in, expected to ship later this year. Microsoft execs likely have to keep hush about these things to keep their jobs, but we're sticking with our story that in order to stay viable and put 360′s in living rooms in competition with the PS3, Microsoft is going to have to have a high-def player integrated with the console and right now Blu-ray is the only big game in town.
Blu-ray, Microsoft, Rumors, xbox 360