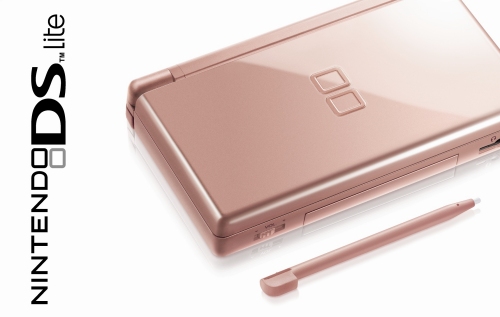 Nintendo must have had some great feedback about the Metallic Rose Nintendo DS that came in the Nintendogs bundle, or it just didn't do well and they have a lot of extras without the paw print. Either way the company is launching metallic rose as another standalone color for the lineup of DS's, not to be confuse with the standard pink.
Some celebs by the names of America Ferrera and Carrie Underwood are going to also help push the latest DS in some commercials starting May 19. No pricing has been released but we would guess this model would be priced the same as the other standalone DS hardware systems.
Nintendo has had some great success with the DS with sales of over 19.6 million since its launch in November of 2004 and sales of 414,000 in April. They've also amassed more than 560 games available for the handheld console.
DS, Metallic Rose, Nintendo, Nintendo DS