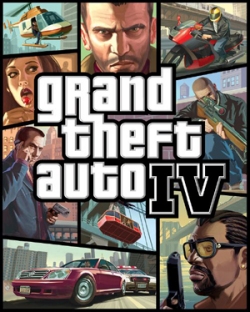 According to a report in the NYT, Grand Theft Auto IV reached sales of over $500 million in its first seven days on the market. Take Two Interactive said the game sold approximately 6 million copies worldwide since its launch last Tuesday.
The numbers significantly exceeded expectations of many analysts who expected to see around 5 million copies sold in the first two weeks. Take Two also stated that 3.6 million of those copies were sold the first day of the launch globally for around $310 million in sales. This number even exceeds the numbers we saw for the Halo 3 launch for both first day and first week sales.
"Grand Theft Auto IV's first week performance represents the largest launch in the history of interactive entertainment, and we believe these retail sales levels surpass any movie or music launch to date," said Strauss Zelnick, Chairman of Take-Two.
The success of Grand Theft Auto IV could not only help with direct income but could also help Take Two with convincing shareholders to hang on a little longer and not to give in to Electronic Arts, who is attempting a hostile takeover with offerings to current shareholders.
FPS, Games, Grand Theft Auto, Grand Theft Auto IV, GTA IV, Take-Two