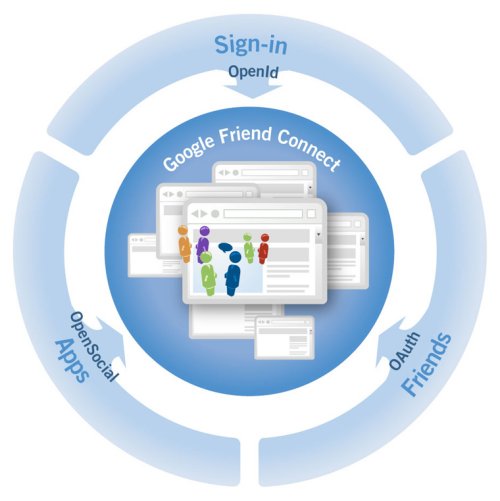 Google has announced that they will launch Friend Connect, a new service that will allow any site to be turned into a social network. No charge. Basically, Google wants to turn the internet into one huge, universal social profile. Google wanted to tap into the hundreds of millions of users that participate in social networking sites like Facebook and MySpace.
But when you're Google, you don't make a competing site and then see what happens, you launch a service that turns the internet itself into one humongous social networking platform which can be used by anyone, with no charge.

"Using Google's new Friend Connect product, any Web page, whether it is devoted to curling or pizza or a folk singer, can allow visitors to make and connect with other 'friends' who visit that site," the Washington Post explains. "Like any major social network today, any Web page using Friend Connect could easily present to each user the names and pictures of friends and potential friends. Those people could then post messages to one another."
Wherever you go on the web, your friends will be there. Google is hoping that this changes everything.
Google Friend Connect, News, Social Network, web