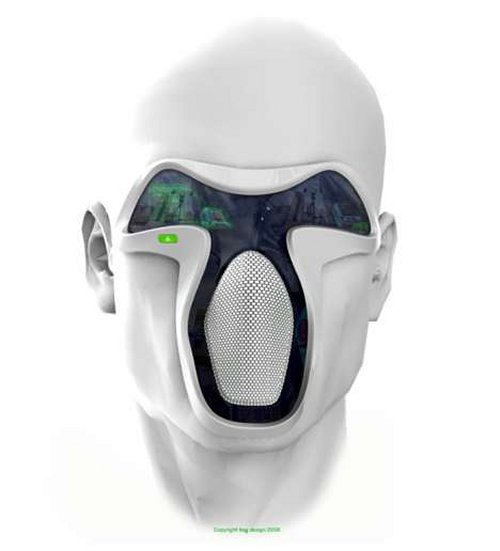 The future isn't all cuddly robots and sunshine my friends. In fact, some would say it's going to be a nightmare. And I ain't just talking about a future where Regis Philbin's corpse gets re-animated and feeds on brains, though surely that's part of it. It may be downright nasty and apocalyptic.
That's where the latest concept by frogDesign comes in. It's called A Digital Escape, and would allow the wearer to compliment their personal reality with such things as exclusive visuals, sounds and even smells. Frogdesign describes it as a way to, "live with the troubles we've already caused," in our world.

They make no mention of the fact that on the mannequin head it resembles a new breed of Clone Trooper from Star Wars. Nor do they mention that when it's on an actual human's head, it makes them look like some kind of larvae super-hero.
A Digital Escape, concept, drug, frogdesign, virtual reality, vr