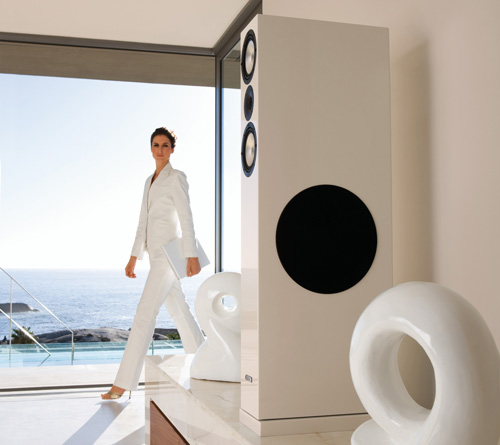 Canton is pumping new life into its high-end Karat loudspeakers with the introduction of six new models. The new Canton Karat 795 DC, 790 DC, 770 DC, 755 DC, 730 DC and 720 replace, respectively, the previous Karat 711 DC, 709 DC, 707 DC, 705 DC, 703 DC and 702 models. Prices range from $2,400 per speaker for the top-of-the-line Karat 795 DC, to $600 each for the two-way Karat 720.
Canton has said its new Karat speakers "incorporate upgraded drivers and crossovers, subtly refined cabinet aesthetics, and new high-gloss finish options." One example of the technology upgrade "is a refinement in the integration between the tweeter and midrange drivers accomplished through improvements in the aluminum diaphragm, soft rubber surround, and associated crossover circuits of the midrange drivers used throughout the line."
Canton added the refined design "maintains extremely responsive and linear bass performance, while improving focus and imaging in the midrange and tweeter bands thanks to the reduction in adverse baffle interactions." All models are currently available in graphite or silver lacquer finish, and select models in an optional high-gloss white- or black lacquer.
Canton, Home Theater, Speakers