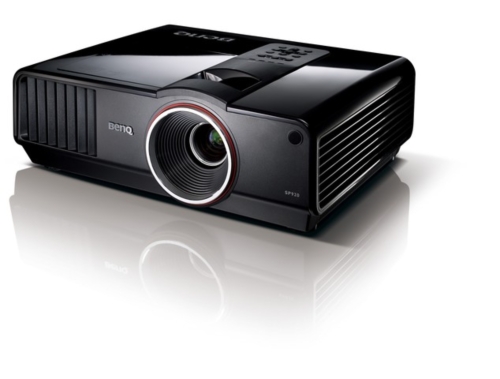 BenQ recently launched a new dual lamp DLP projector. It is known as the BenQ SP920 and you'll find it available come June.
The BenQ SP920 offers 280W dual lamps to output what BenQ says is the "same 6000 lumens as the competitions' dual 300W bulbs for a 23.5% optical efficiency." This lumen output is adjustable, including a special "Dual Brightest" mode, which employs the entire 6000 lumens for projection.
Other features of the SP920 include Texas Instruments DLP technology, flexible color correction, a filter free design and HDMI 1.3. Speakers are also built in.
BenQ, DLP, Projectors