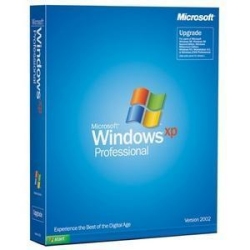 Chris Keroack, release manager for Windows XP Service Pack 3, has announced that the new service pack has been released to manufacturing (RTM) and is working its way to the OEM's right now. For the rest of us, Microsoft is planning on getting XP SP3 online and available through Windows Update on April 29, along with its associated documentation.
This release is the first of its kind for XP since Microsoft released SP2 back in 2004, and is a welcome site to users of XP anywhere and especially to those that have battled with Windows Vista and lost, or at least came out slightly injured. Included in the update is a cumulative security update along with some performance and stability enhancements. They've also included some features to help integrated new Windows Vista OS's along with existing XP machines on a network.
This service pack is likely the last one we'll see for Windows XP as Microsoft continues to move everyone forward towards the new Vista OS. Microsoft will stop sending the XP OS to OEM's at the end of June, but has plans to keep the system around for some ultra-low cost PC's since Vista is a little too heavy to keep Microsoft in their game.
Microsoft, OS, SP3, Windows XP, Windows XP SP3