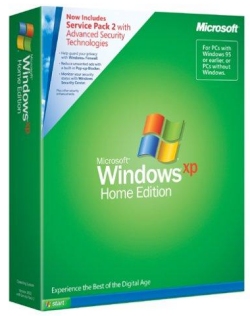 Microsoft has announced that the plan for the general end of shipping Windows XP has been extended a couple of years, at least for the Windows XP Home edition. The latest plan for the end of most sales of XP was dated on June 30, 2008 but the advent of a new market of ultra low cost PCs (ULCPCs) has made Microsoft change there tune on forcing everyone onto the new Vista system.
Microsoft has just released Windows Vista SP1 which is usually a good milestone for those looking at upgrading to the next version of Windows, and is a point at which Microsoft helps push them along, but in the case of these UPCPCs, the Vista OS is just to big and expensive. The OLPC (supposed $100) XO laptop is one such machine that could still take advantage of the XP OS but would be forced to stick with Linux or look elsewhere if XP were phased out.
Due to this and probably the fact that Microsoft would like to sell a few more copies of the XP OS, they have extended the life of just the XP Home edition to June 30, 2010 which is about the time that Microsoft is expecting the successor of Windows Vista, Windows 7, to come to market.
I'd be surprised to see Windows 7 on shelves by 2010 and my experience with Windows Vista so far makes me feel like I'll still be on XP Pro in 2010, or at least until after they come out with XP SP3 which is expected by June.
Microsoft, Windows, Windows XP, XP Home