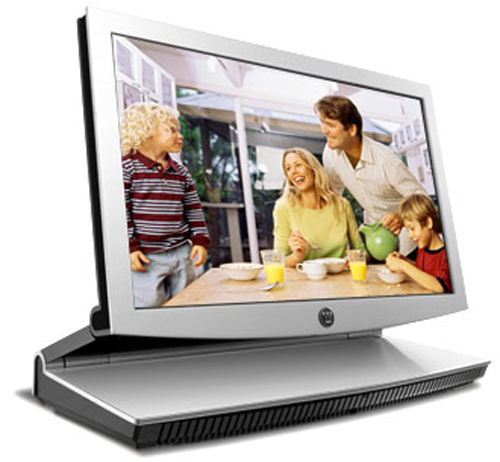 Westinghouse Digital has reportedly unveiled a new "16-inch, flip-style LCD HDTV." It is known as the PT-16H610S – pricing is said to be around $330.
The PT-16H610S, first shown off at CES, has a dual hinge design for adjusting the display forward and back or via its height. It has an ATSC/NTSC/ClearQAM tuner and 1080p HDMI, among other HD friendly features.
Also of note on the PT-16H610S is its 1366 x 768 resolution, front bezel and image rotation 180-degrees for under counter mounting and built-in speakers. There's also a touch keypad on the base.
Westinghouse Digital PT-16H610S [via CE Pro]
HDTVs, LCD TVs, westinghouse digital