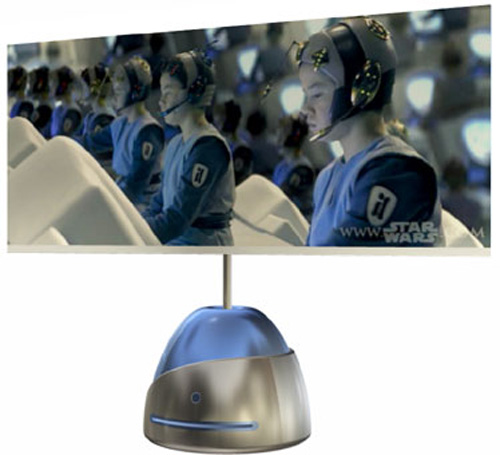 Envision, if you will, a home where your electronics look more like art than traditional rectangular boxes. You might on your desk have this above concept design – a hybrid DVD player & display unit – as your distraction during the home work day. Since it is just a concept though, there is no word on this ever being available at retail. At least not right now.
This DVD player/display unit, designed by Touch Interactive, is focused on "regenerating the look and feel of a home entertainment system through the design of a new generation DVD system." The unit is described as having a metallic look with blue edge. The attached widescreen display offers a width of 19-inches.
Other proposed features of this concept system include a simple "on" button to start things up as well as "simple controls" for what we assume are other types of operations. As we mentioned we aren't quite sure if this would ever come to market but it is way cool to at least look at.
Touch Interactive Hybrid DVD Player/Display [via Born Rich]
Concepts, dvd players