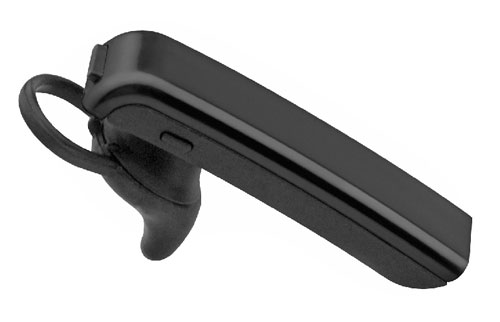 I'm not a big fan of Bluetooth headsets in most instances. Sure they are welcome and much safer when driving in a car than holding your phone up to your ear. However, when you are walking around at the mall just stop being lazy and put the phone up to your ear so we don't all think you are crazy.
That said I realize some people won't stop using them when walking at the mall, so this is for you. Sound ID announced its latest Bluetooth headset today called the HD300. Sound ID says that the device was created with the help of hearing specialists and top acoustic scientists.
The HD300 has a proprietary technology called NoiseNavigation that optimizes speech intelligibility at both ends of a conversation and dual mics to isolate speech and reduce wind noise. Other features include PersonalSound offering three listening modes and automatic volume control that turns the sound up automatically when driving or in loud environments. The device weighs 8 grams and promises 6 hours of talk time and 200 hours standby. The HD300 is expected in Q3 2008 for $119.99.
Bluetooth headset, Sound ID