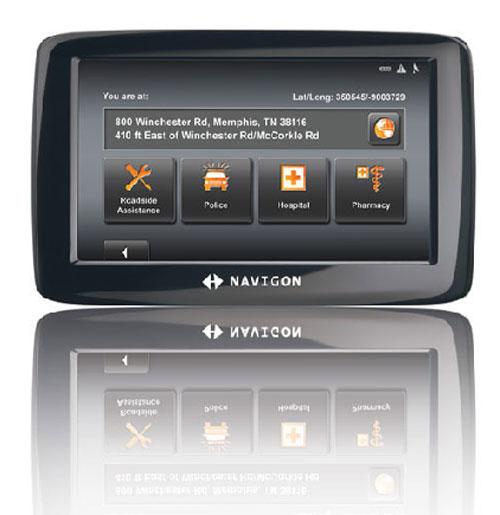 I think GPS navigation devices are the best thing to happen to man in a long time. And by man, I really mean men, guys, dudes– you get the picture. Before GPS we had to use paper maps with our lady friends doing the map reading or do the unthinkable—stop and ask directions. Both of those previous scenarios just don't sit well with most guys. Then along comes GPS and saves us from getting lost and hearing our ladies complain that they told us to take that left 20 miles ago.
The really good news is that more GPS makers are getting in on the action and the price of GPS units is coming down every day. Navigon says that its latest GPS devices provide high-end features at entry-level prices. It introduced two new models this week called the 2100 Max and the 2120 Max. The difference between the two devices is that the 2120 Max has maps of the U.S. and Canada and can only be bought in Canada for $329 CAD. The 2100 sells in the U.S. and only has U.S. maps on it for $299.
Both devices have a 4.3-inch touchscreen display and feature easy to read 2D or 3D maps. The devices are also compatible with Navigon's FreshMap service that provides up to 12 field-verified map and POI updates over a three year period so your device is always up to date. Other features include RealityView that uses real photos of complex intersections, text-to-speech, lane assistance and automatic speed warnings.
GPS, NAVIGON, Navigon 2100