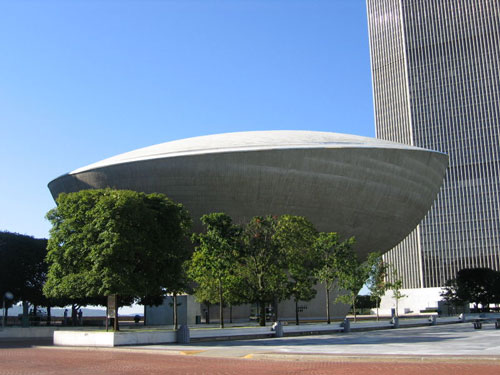 A rather strange landmark of the Albany, New York skyline is The Egg, a local performing arts venue. This oddly designed building could well be an omen for Microsoft's freshly announced "Albany" subscription service – a big, fat laid egg.
Albany, as discussed by Microsoft product manager Bryson Gordon, will be an all you can eat service for consumers which gives them all the Microsoft goodness they can handle under one desktop. You can, for x amount of dollars, gain access to Office Home and Student 2007, Windows Live OneCare and Windows Live Mail, Messenger and Photo Gallery. This is on top of security updates and the like.
Gordon says Albany is "another prime example of how we are delivering on our software plus services strategy of offering customers a combination of the rich performance and capabilities that you only get from software running on a client PC with the convenience and connectivity of the Web." That's great – tell that to me after I spent an hour getting a new Windows Vista PC for software testing up and running. More good Microsoft-inspired wait times ahead!
"Albany" Announcement from Microsoft
Microsoft, Software