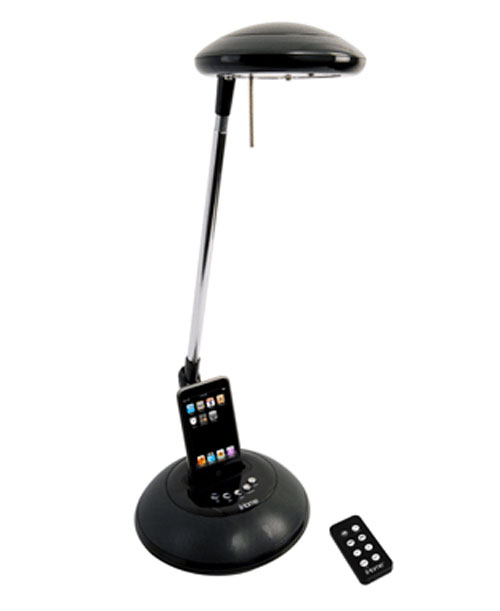 Everywhere you look the proof of how successful the Apple iPod is abounds. It seems like everything is getting its own docking slot for an iPod. We have iPod clocks, iPod toilets, iPod stereos and the list goes on. 1000 years from now when researchers look back on this decade they will think we all needed help getting a woody and everyone needed a place to dock their iPod.
Naturally a new iPod docking device has turned up, this time in the form of a lamp. A company called Checkolite has a new iPod compatible, docking lamp for your desk. There are three lamp models that are available in black or white colors.
The iHome lamps start at $49.99 and can be had from Lowe's, Amazon.com and more. All three models feature the ability to charge your iPod while your tunes playback through the built-in speaker that promises better bass. Most all iPods are supported form the large 30GB and 60GB versions to the small nano and the touch. Some of the iHome lamps also include a remote to control the playback.
Chargers, docks, iHome, iPod, iPod docks, Lamps