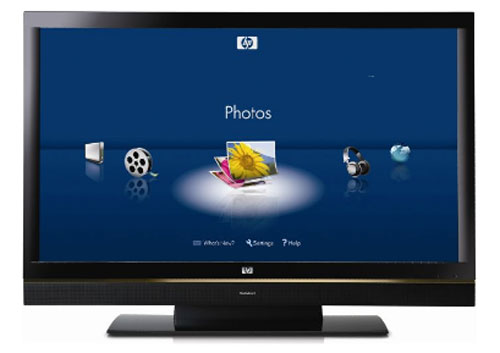 Many of us have lots of digital content on our computers from digital home movies and photos to recorded TV shows. One of the good things Vista offered in its more expensive versions was Windows Media Center making it easy to record programs over-the-air. The catch for many of us is that watching movies and TV shows on a small computer screen is less than ideal.
This is where HP came in with its Internet connected HP MediaSmart TV that can view Internet programming with built-in Wi-Fi connectivity. HP announced this week that it is the first company to release Microsoft's Media Center Extender capability in an Internet-connected HDTV.
The new feature allows PC owners using Windows Vista Home Premium or Ultimate to send images, video, music and more directly from the PC to the TV. HP says that the extender capability will be included on all new MediaSmart TVs and that owners of second generation MediaSmart TVs will have the capability provided as well.
HP, Windows Media Center Extender