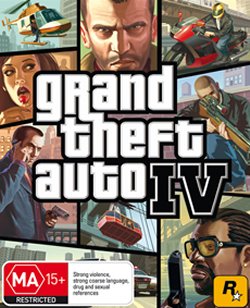 Rockstar has an edited version of Grand Theft Auto IV to release in Australia this month in order to obtain a MA15+ for the game with the Office of Film and Literature Classification (OFLC). This may not come as a big surprise to those in Australia, but that doesn't make it any less frustrating.
To make it even worse, Rockstar has not only confirmed that Australia will be getting a censored version of the game, but they have chosen not to divulge what parts of the game have been cut to obtain approval from the Australian game classification system – our guess is the hookers, again. This is no doubt done to leave the benefit of the doubt with consumers that parts of the games they like most will still be there.
Rockstar has created "made for Australia" versions of GTA in the past with GTA III, Vice City and San Andreas so this won't be too shocking to many who will again likely look to import the uncut versions from the United States. The edited version of GTA IV for Australia is expected to be released on April 29.
Australia, censored games, Games, Grand Theft Auto, GTA, GTA IV