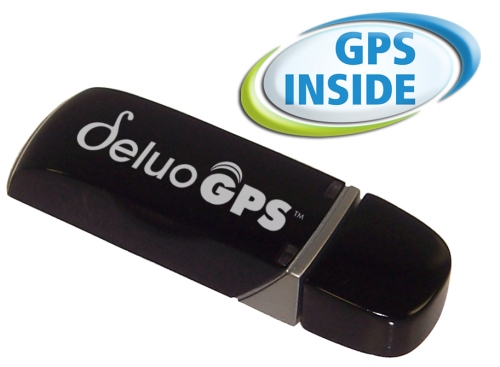 Deluo, the company who last year brought us both the MouseGPS and the mobile Bluetooth GPS adapter, is dropping a new, extra-small GPS receiver on the market with the Deluo NavStick GPS. The NavStick is a small, light-weight USB dongle-type GPS receiver designed for use on the go with notebooks or UMPCs, avoiding the common cable associated with your receiver strewn around.
The 20 channel receiver is compatible with Windows and Mac and will work as a receiver through the SiRF starIII chipset with just about any GPS software. Deluo will optionally ship the device with Microsoft Streets & Trips or you can get it unbundled and use it with your own software.
The NavStick USB GPS is available now from DeluoElectronics for $69.95 stand-alone or with Streets & Trips 2008 for an extra $25. DeluoGPS is expected to announce the official release sometime next week.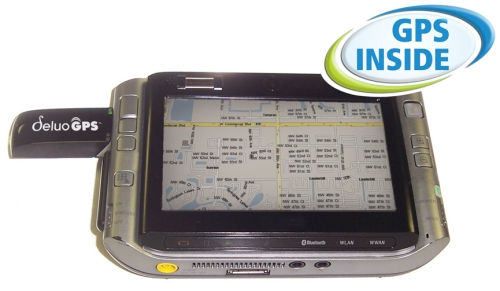 Thanks, Facundo.
Deluo, GPS, GPS Receiver, Navstick, USB